Education World Early Childhood Education Newsletter Volume 3, Issue 3



THIS MONTH'S THEME: HEARTS



Tell a friend about Education World's free Early Childhood Education Newsletter! Invite them to sign up for their own FREE subscription at http://www.educationworld.com/maillist.shtml#childhood.



ACTIVITY IDEAS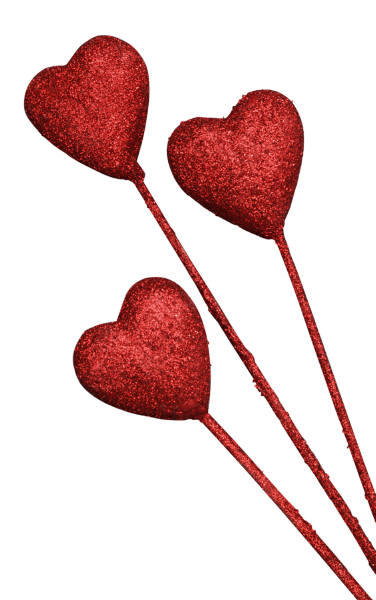 READ IT
Read to your children Amos and Boris by William Steig. Discuss with them this story of friendship, courage, and character. Invite children to help you list some characteristics that make the friendship between Amos and Boris special.

MAKE HEART NECKLACES
In advance, prepare heart shapes that are about two inches in height. Give each child six hearts. Invite children to decorate their hearts. Then encourage children to exchange their hearts with their classmates. Be sure when the exchange is complete that each child still has six hearts. Help students string their hearts on twine, narrow ribbon, or yarn to create necklaces. Remind children that their necklaces represent their friends at school.

COUNT HEARTS
Prepare about 100 paper hearts. Hide the hearts around the classroom. Divide the students into small groups. Encourage groups to find as many hearts as they can. Then have groups return to their tables to count how many hearts they have. Children can also work cooperatively to demonstrate simple number sentences using their hearts.

HAVE A HEART RELAY
Don't forget the body's heart! Divide your children into two teams, reminding them that teams work together. Give each team a large heart-shaped pillow. Have one child from each team place the pillow between his or her legs and hop to the end of the room and back. Repeat for each team member until everyone has a turn.

CREATE A QUILT OF HEARTS
Cut large hearts from many kinds of fabric. Cut each heart into three sections. (Each heart should be cut on the same lines so that hearts have identical parts.) Give each child a heart and encourage children to trade heart sections with others for a patchwork look. Help children glue their patchwork hearts on a square of colored poster board. Hang the squares on a bulletin board to create a heart quilt. Remind students that each of their squares contributes to the final large creation.



ON THE WEB



Check out the following Web sites for more background and activities.

Valentine's Day
Gather loads of teaching ideas, activities, and links -- all about hearts!
http://www.educationworld.com/holidays/archives/february.shtml#valentine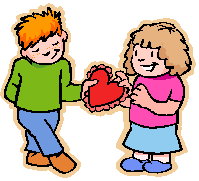 Hearts (A Storybook)
Share this fun heart storybook by David Lumerman.
http://www.lil-fingers.com/hearts/index.html

Valentine's Day Crafts
Visit this site for a variety of heart craft suggestions.
http://www.kidsdomain.com/craft/_Val.html

Fingerpaint Valentine Cards
Let children create their own special cards with these easy-to-follow directions.
http://www.enchantedlearning.com/crafts/valentine/fingerpaint/

Love Feels (for Valentine's Day)
Teach your children to sing this song.
http://www.songs4teachers.com/lovefeels.PDF